Grade I and Grade II Listed Architectural Metalwork Restoration
Heritage metalwork expertly undertaken in London, Essex, Hertfordshire, Kent, Surrey and Sussex
Architectural Metalwork Restoration
We are proud of our expertise in the repair, restoration and re-creation of historic architectural metalwork, and the care we take with each project.
Few companies can match the number of Grade 1 and Grade 2 listed sites where we have repaired and restored historic metalwork, or fabricated and installed new metalwork that looks as though it's antique.
We work with aluminium, brass, cast iron, lead, mild steel, stainless steel and wrought iron. We have repaired wrought iron gates and railings so well you wouldn't know they'd ever been damaged. And, we have installed new gates and handrails in historic sites so totally in keeping with their surroundings you would think they were of the same period.
If you need historic architectural metalwork repaired, restored or re-created, we're the people to come to for a free, no obligation quote.
Restoration & Repair of historic metalwork
Heritage Metalwork Surveys
Heritage Metalwork Enquiry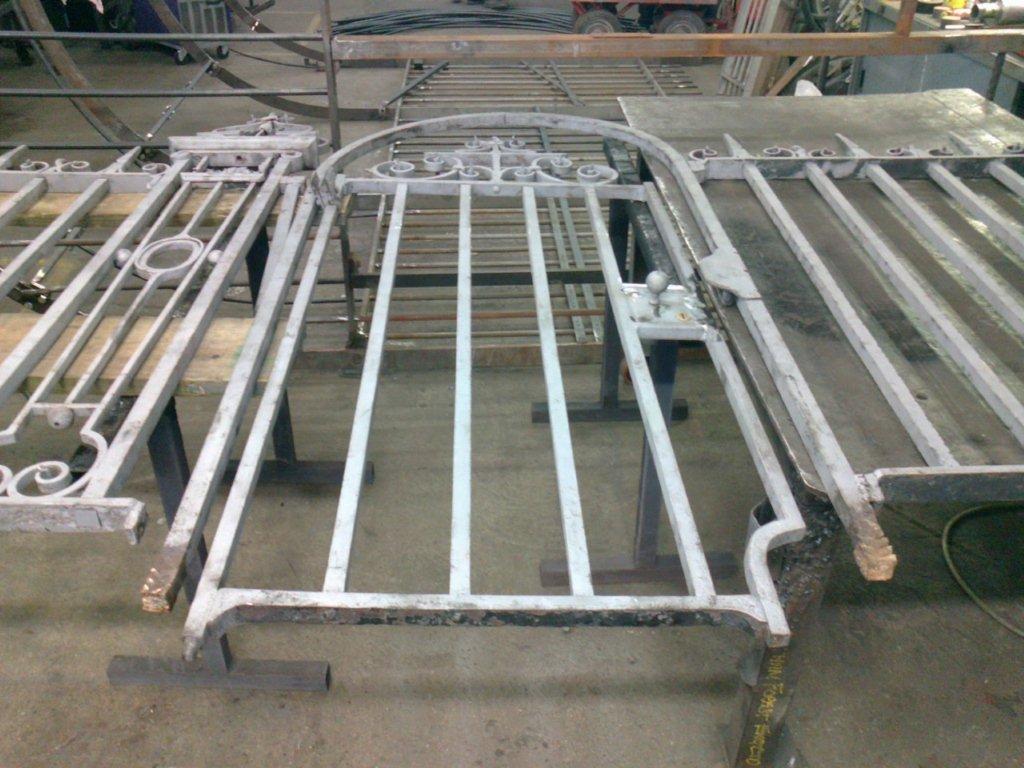 A gate and railings being restored in our workshop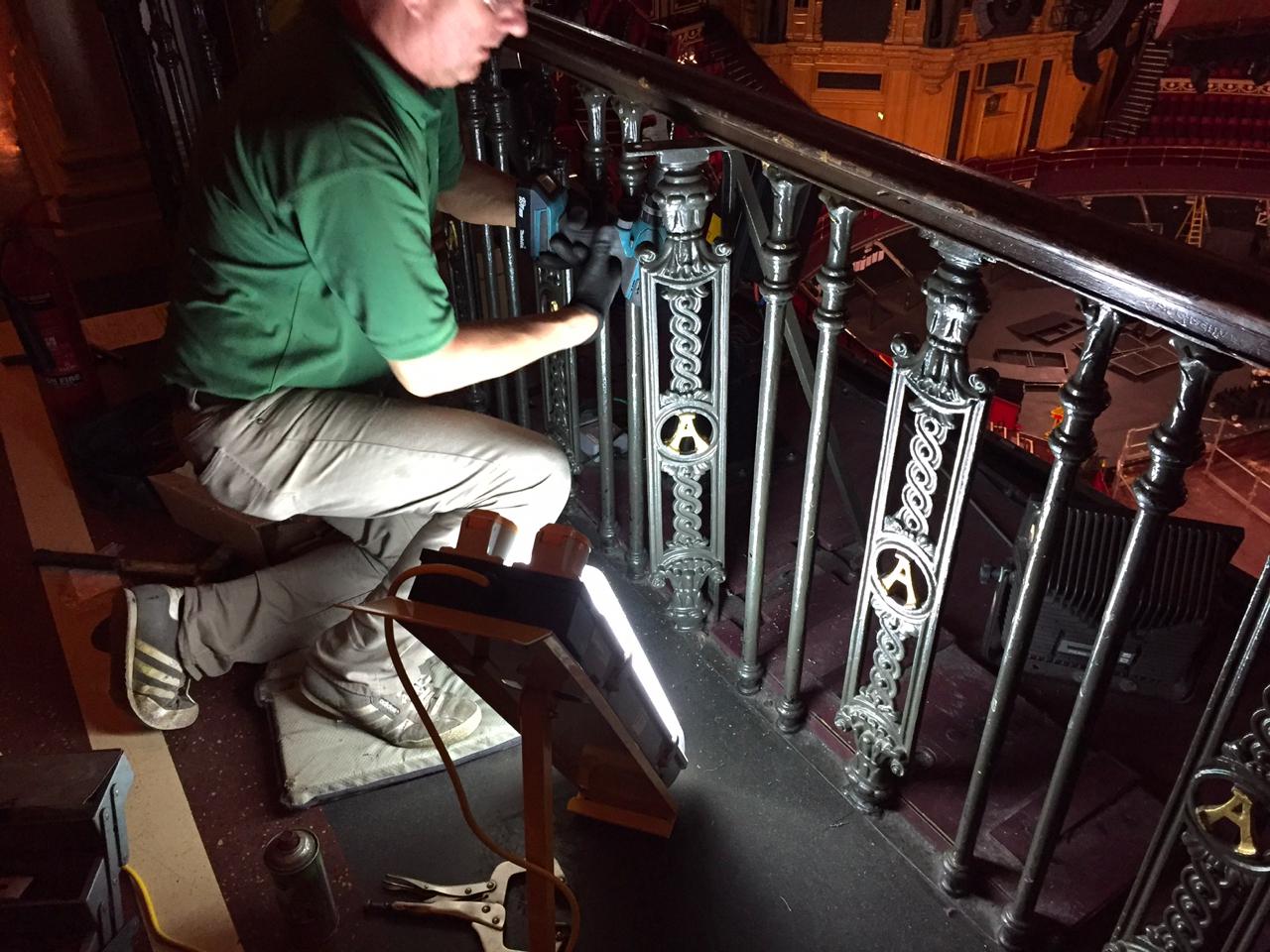 A balustrade being restored on site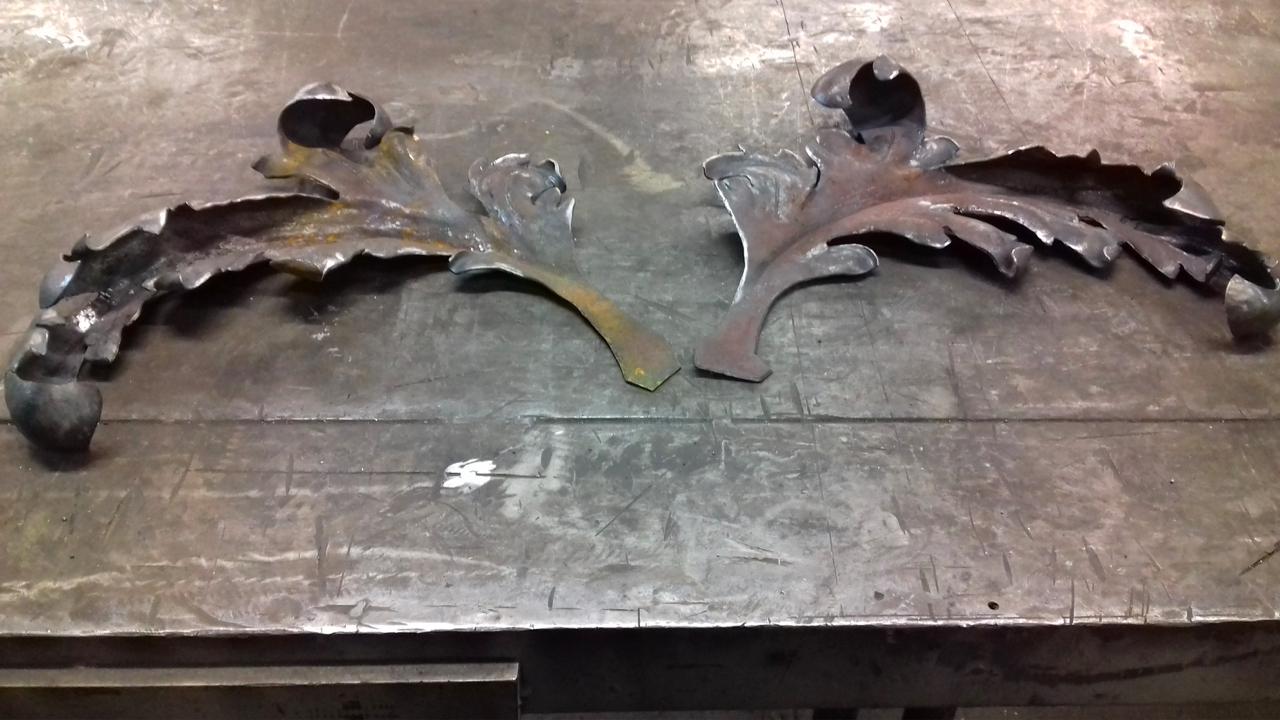 Newly forged leaves for gate restoration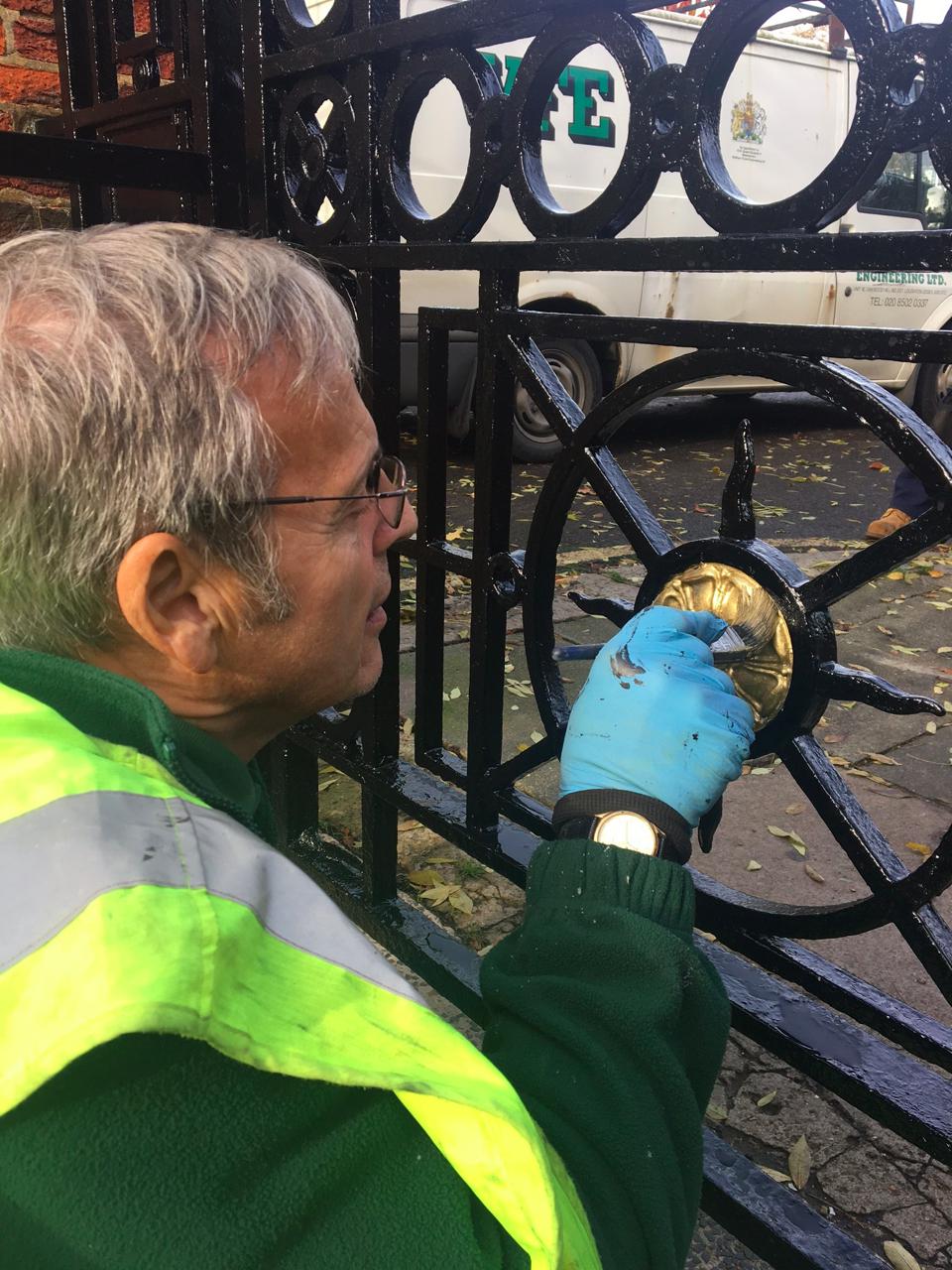 Newly repaired gates being painted on site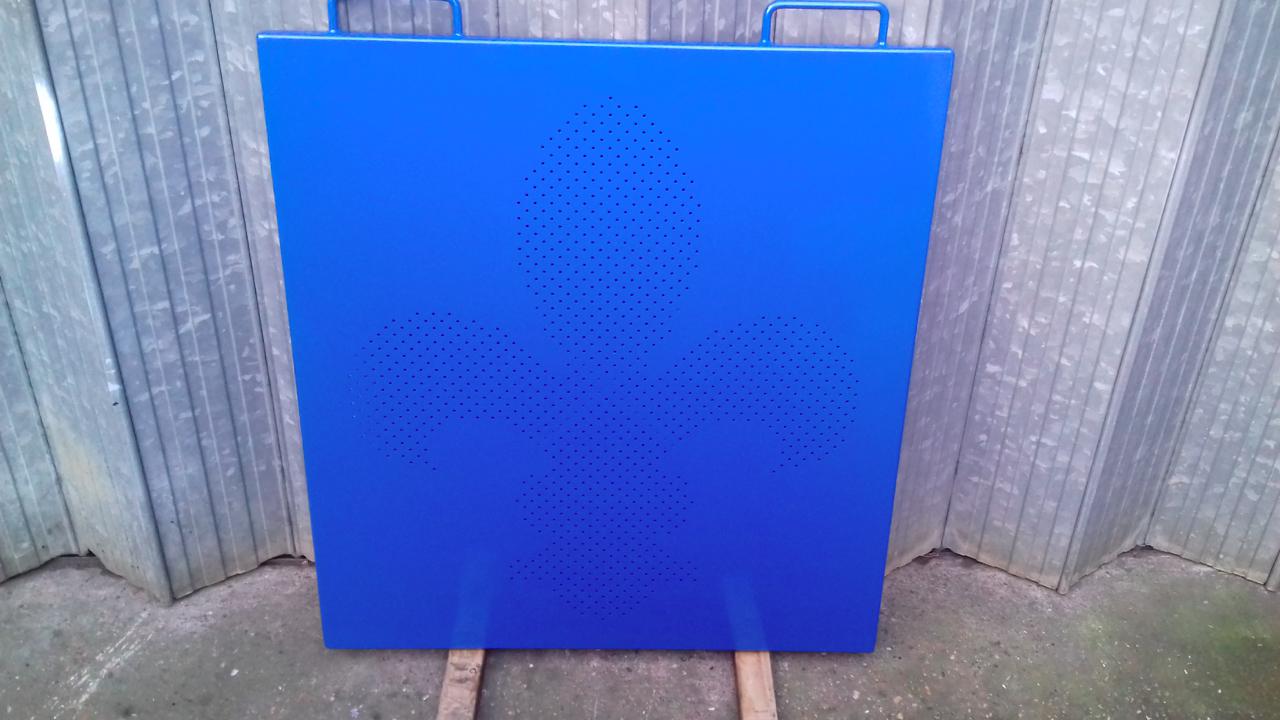 Panel for the Magic Garden children's play area, Hampton Court Palace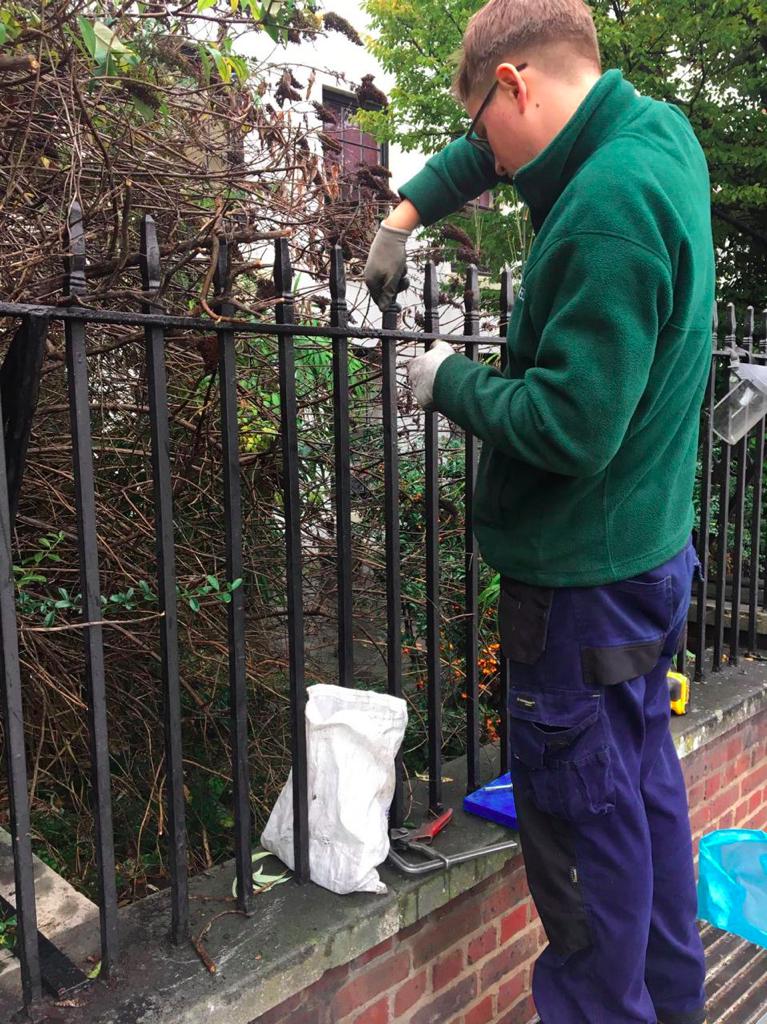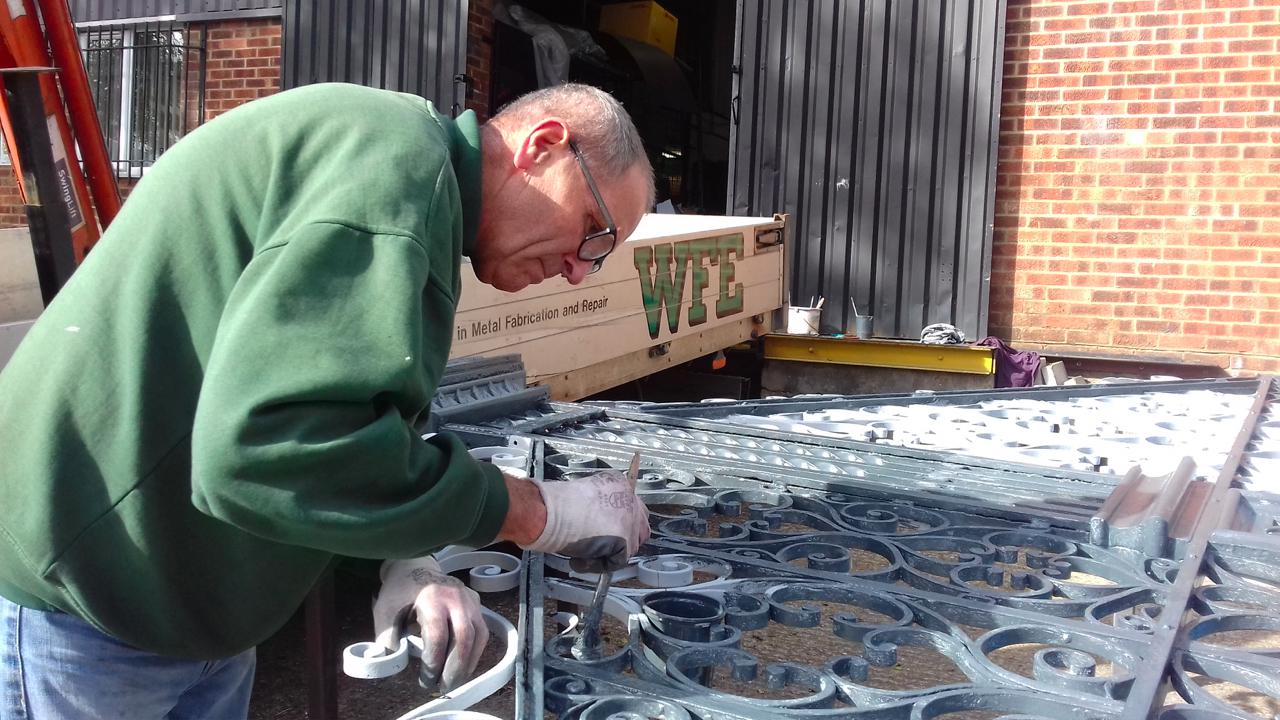 Gate Overthrow Being Painted in our Yard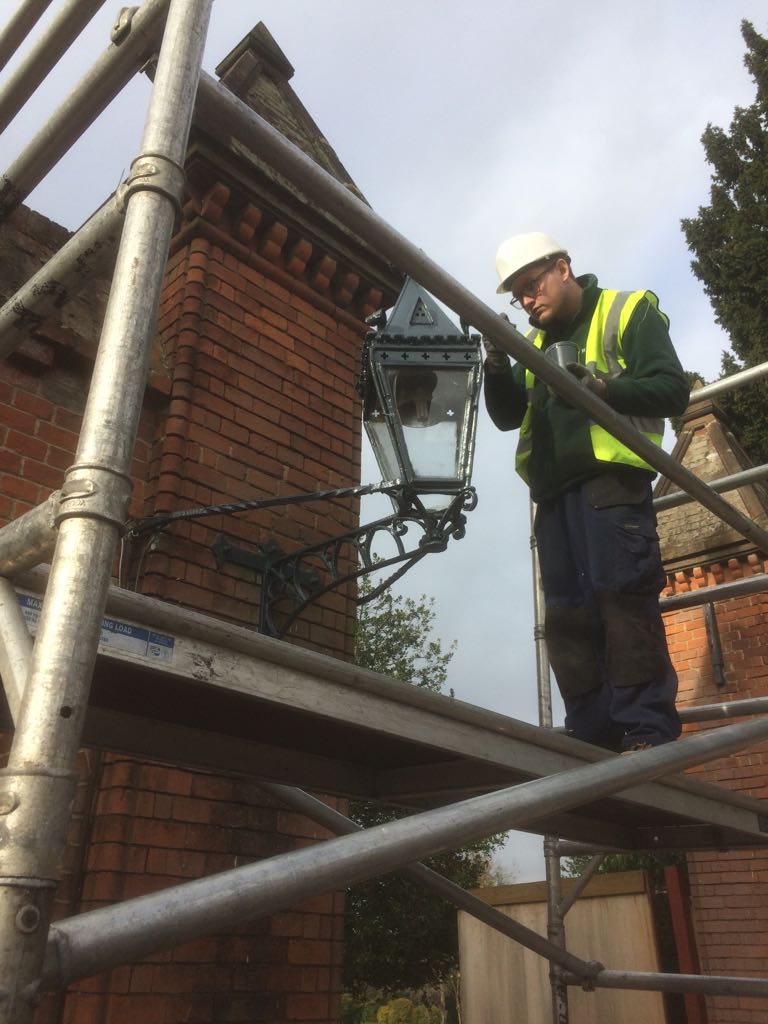 Lantern Being Painted on Site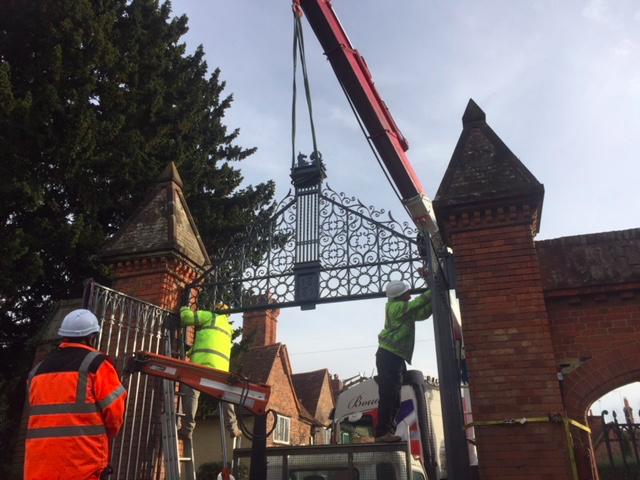 Refurbished Gates Being Fitted
New metalwork for historic architectural sites