About Waltham Forest Engineering Ltd
Established in 1972, our company specialises in all types of metal fabrication and repair, involving steel, wrought iron, cast iron, aluminium and other metals.
The high quality and reliability of our work has brought us many prestigious clients, including:
Parliamentary Estates Directorate
David Lloyd Leisure plc
National Gallery
National Portrait Gallery
National Trust
The Royal Museums Greenwich
Natural History Museum
Science Museum
V & A Museum
Royal Botanical Gardens, Kew
Historic Royal Palaces
Maldon Council
Southend-on-Sea Borough Council
as well as main contractors, including:
DBR
Howard de Walden Estates
Saltash Enterprises
Riello Property & Construction Services
Sodexo
and discerning private individuals
About the people who'll work for you
Our fabricator welders, plumbers and door maintenance specialists are all:
Highly skilled and experienced with CSCS cards
Used to working on English Heritage and Grade I and II listed buildings
Familiar with BS, CDM and health & safety requirements
Security cleared for the Parliamentary Estates Directorate
CRB checked
Our hands-on directors go out of their way to ensure all clients are pleased they came to Waltham Forest Engineering.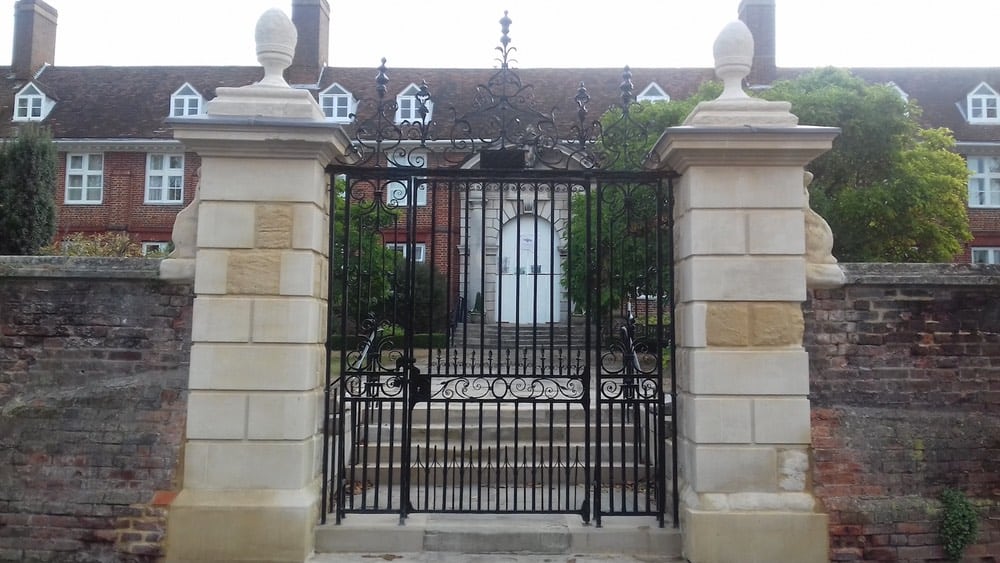 Bromley & Sheppard's Colleges' Gates
We repaired and refurbishing these Grade I listed wrought iron gates so they look as magnificent as the day they were installed.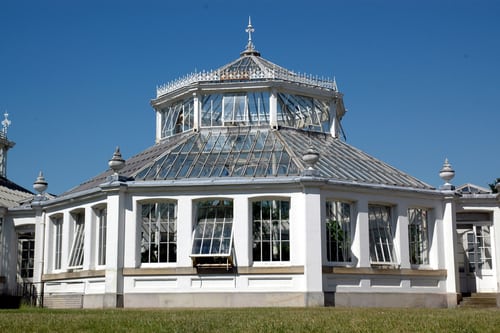 We manufactured and installed the snow guards at the Temperate House, Royal Botanical Gardens, Kew, Surrey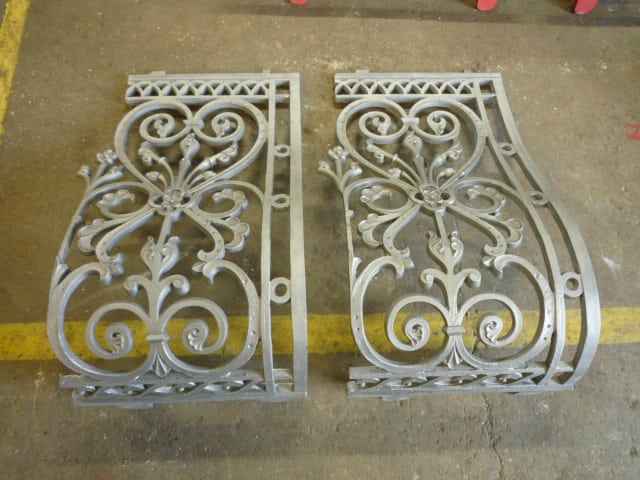 Antique balustrade from the garden of a stately home in the process of being restored

Waltham Forest Engineering is a Member of the Guild of Master Craftsmen. (Membership No : 126812)
The Guild of Master Craftsmen supports and promotes excellence. Their rigorous selection procedure ensures the highest standards. To the trade and public alike, the Guild's emblem and Coat of Arms represent skill, integrity, quality and service – in all, professionalism.