Churches & Other Religious Buildings
Gate, Railing, Staircase & Other Repairs
Expertly undertaken in London, Essex, Hertfordshire, Kent, Surrey & Sussex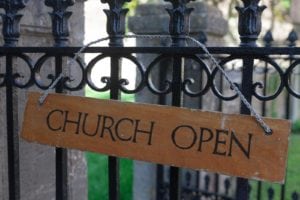 Churches enhance our cities, towns and villages.
Of central importance to their congregations, they are also important historically, culturally and architecturally.
For all these reasons, we're proud of the work we do to repair, restore and sometimes replace church gates and railings.
Flaking paint, rust missing sections and distorted metal are all the result of neglect that can be easily rectified, while lovingly restored gates and railings show a church is cared for and valued.