Rectifying a gate that is out of line and not closing properly is an every day problem for us.
In this case, our surveyor found the cause of the problem was the bottom gate journal, which was bent and loose in the ground. He also noticed that the top strap hinge had been welded in place, when it would usually be secured with fixings, so that it could be fairly easily removed.
We took the gate to our workshop and fitted a new bottom pin – giving the gate the correct height and making it easy to move. Then, we took it back to site, removed the damaged journal, replaced it with the new one, re-hanged the gate, and drilled and tapped the strap hinge and secured it with screws, so that it if the gate needed to be removed at a later date, this could be done easily. Now, the gate is back in good working order.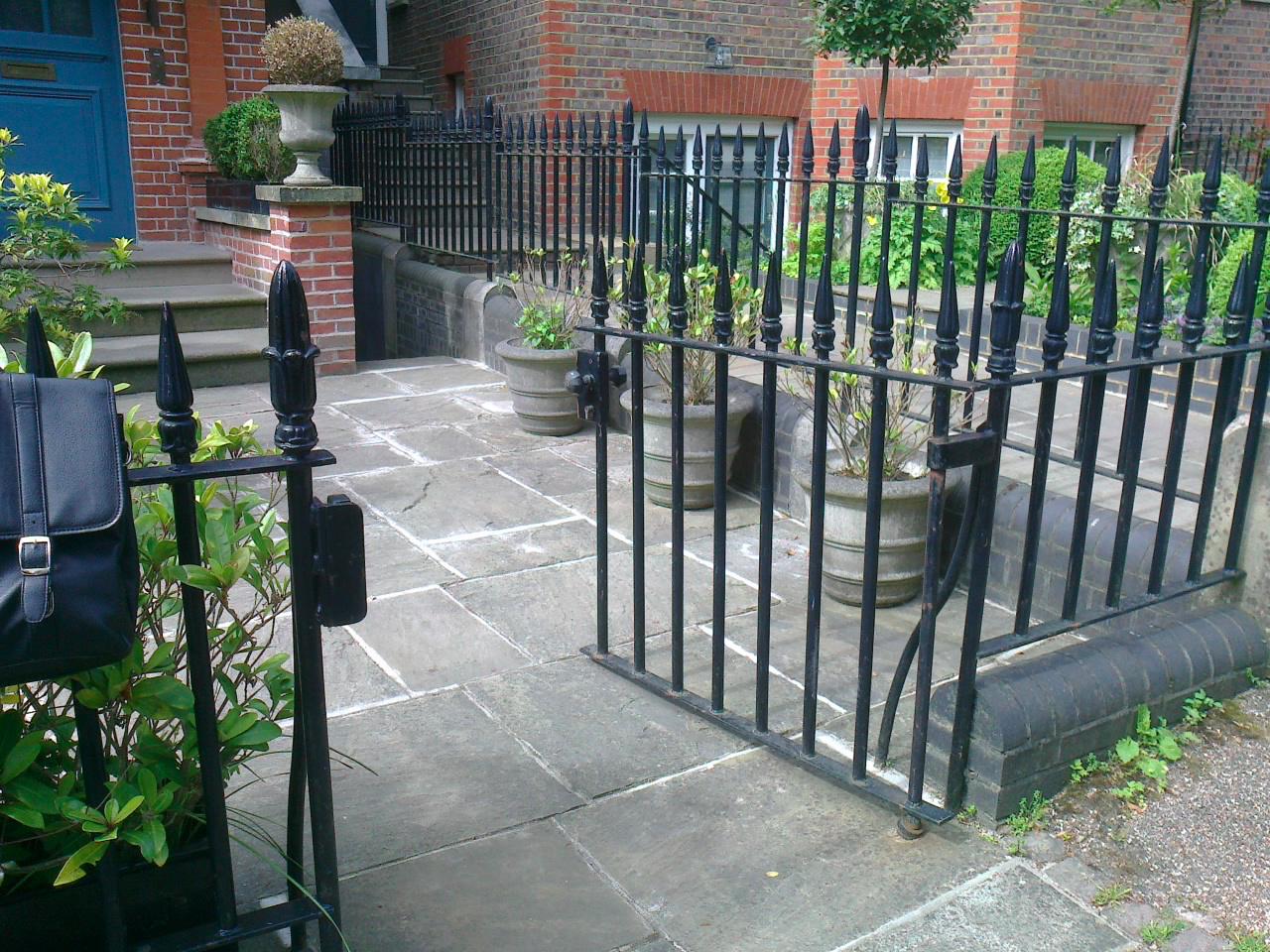 Gate before it was repaired