THE MERIDIAN LINE IS NOW LONGER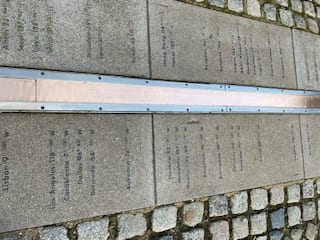 At the request of The Royal Observatory, Greenwich, we made and fitted a 4.5 metre extension to the copper strip that shows the physical location of the Prime Meridian on the site.
At night, a green laser marks the Meridian Line in the evening sky from the top of the hill in Greenwich Park towards the London Skyline. During the day, you can stand astride the Meridian Line with one foot in the Eastern Hemisphere and the other in the Western Hemisphere.